After a long and agonizing wait, the day of execution finally arrived on Thursday, April 20th, 2023.
In Danang
I was freaking out about the visa interview that would seal the deal of my US trip. I devoted a whole day to studying the DS-160 form and pretending to answer interview questions in front of a mirror.
I left my crib at 5 PM and sipped some coffee at Highland in the airport, while waiting for my bird to fly.
In Hanoi
Landing at Noi Bai airport at 9 PM and hopped on a cab to my hotel. To my surprise, the hotel name was different from what I had seen on the Traveloka app! It looked more like a guest house than a fancy hotel from the outside, but it seemed safe because there was always a police guard at the gate.
The HR staff advised me to choose a different hotel, but I chose this one because of its luxurious name. What I saw on the app: Aroma Hotel
What I got in reality: Nhà Khách Thông Tin
I checked in at 10 PM. The interior of the room was fine, just like the app's photos. However, after slurping some instant noodles and trying to snooze, I had no fucking luck. I was still wide awake. I finally dozed off around 2 AM and woke up at the ass crack of dawn, 4 AM. Playing some games on my phone to keep myself entertained until it was time to go to the interview place.
Checking out of the hotel at 8 AM, I dumped my backpack at the front desk temporarily and headed to the interview place, which was only a 5-minute walk from the hotel. It was a waste of money to pay $30 for a few hours of sleep, but it wasn't my dough anyway.
The ID card was also required for the interview, so in case the hotel held the ID card, remember to ask for it back and bring it with you.
At 170 Ngoc Khanh
Next to the interview place, there was a Highland coffee shop that was buzzing with people preparing to be interviewed like me. From there I could see people queuing outside to get in the building. It was such a perfect spot to grab some breakfast and chill until my turn.
I found this image on foody.vn
I googled what food could help with stress, and the result was beans. So, I ordered a green tea with red beans and bread. But after taking a few sips, my heart started pounding like it wanted to bail.
Line Up Outside the Building
My schedule was 9:40 AM, so I joined the queue at 9:20 AM. People said that once you were in line, you were being watched. I guessed they would scrutinize every move I made, so I turned on my serious mode. There was a chick who lined up in the wrong spot and then she cut in front of me. I kept my mouth shut and knew for sure this bitch would get roasted.
After a long wait, I went through the security check. I handed them my documents:
Passport
ID card
Appointment Confirmation Letter
DS-160 Application Confirmation Page
Visa Application fee receipt
Company Invitation Letter
2inch x 2inch photo
Smartphone
Wallet
They only took my smartphone and gave me a pink card that looked like a parking ticket. Then I joined the queue again and waited to enter the building. At the next checkpoint, they took my ID card and gave me a necklace with a tag. So, the pink card was for getting back my phone, and the necklace with the tag was for getting back my ID card.
The Second Floor
Then, I moved to the second floor. I don't remember this process very well, just vaguely, so don't sue me if I'm wrong.
The Orange Guy
A Vietnamese guy in an orange t-shirt asked me something. I didn't catch what he was asking. I gave him a random paper instead. He asked me with a bored face: "đây là DS-160?" I realized he was asking for the DS-160 form, but I couldn't hear him.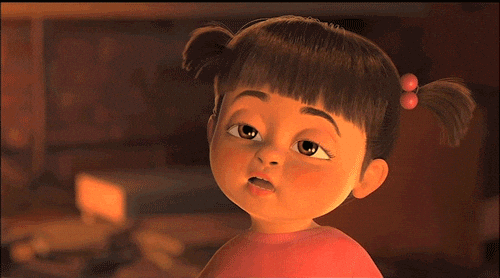 He directed me to Room 1 out of the 6 rooms available. I felt lucky when I saw that the interviewer was a Vietnamese woman and I didn't have to wait in line for another room like the rest of the roughly 50 people there. Was I some kind of VIP or special interviewee because I was different from the others? I soon realized that everyone had to go through rooms 1 to 6 anyway. 🤪
The Room 1, 2, 3
I handed over some paperwork in Room 1 and moved on to Room 2. There, an American guy told me to scan my fingerprint. Then he mumbled something else, but I had no idea what he was saying. He said it again, but I was still lost. I froze like a deer in headlights. Finally, he gave up and said "Phòng số 3". I don't remember much about Room 3, but it was over before I knew it.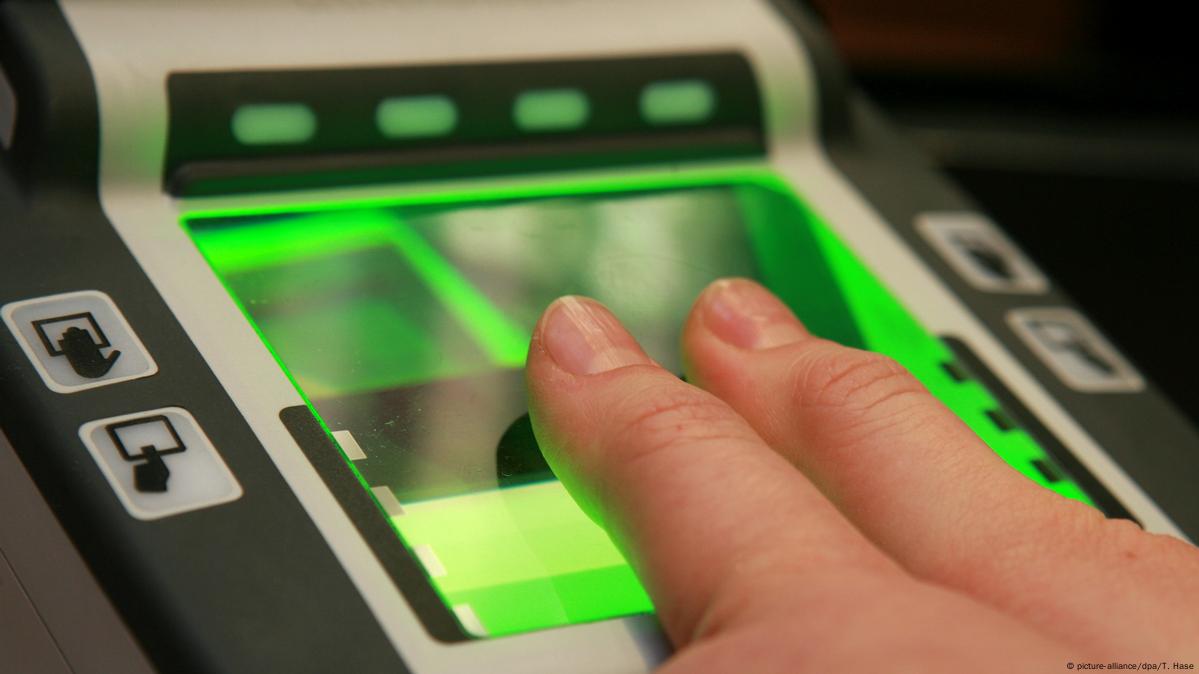 The Room 5, 6
I skipped Room 4 and joined the long queue for the final showdown. I was grateful for my Adidas shoes, which made the wait more bearable. I waited for about an hour. There were different reactions from the people who came out:
😄 Some people smiled if they had to leave their passport behind. They were the lucky ones who got the visa.

😭 Some people frowned because they got their passport back. They were the unlucky ones who got rejected.

A granny was denied and she pleaded desperately.

👵 She shouted in Vietnamese: "I swear I will only go for a few days and then I will come back. I won't stay there."

The whole room cracked up, but when she saw it didn't work, she tried again.

👵 She said: "I can give you all my property and land title. I will go and come back and then I will take it back."

This time nobody laughed. I felt sorry for her.
an example of some interview rooms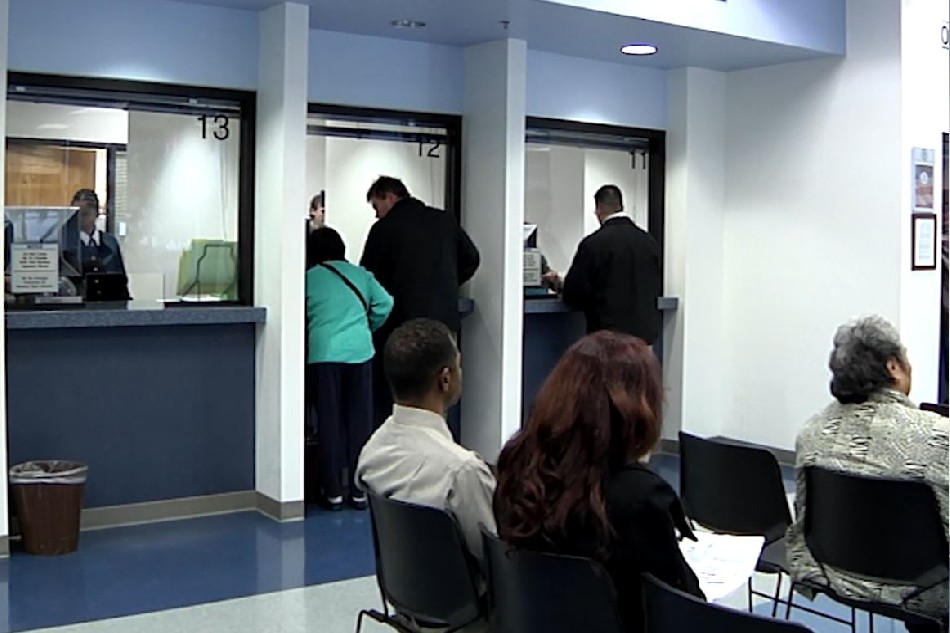 The Interview Moment
I was about to be interviewed. There were two rooms for the interview.
Room 5 had an American who had interviewed the pleading granny.
Room 6 had a young guy who looked like a Vietnamese. He spoke fluent Vietnamese with a Hanoi accent. I felt more comfortable with him. Luckily, I got paired with him.
Before me, there was a mother and daughter duo. The daughter wanted to study abroad. The interviewer complimented her on her good English skills and potential. He said America would be happy to have her.
Then it was my turn. Damn, I tried to say: "Chào anh" to get him to ask me in Vietnamese, but no dice! Maybe he was too used to speaking English with the previous student, he still asked me in English. Oh well, not so lucky, but I had a backup plan up my sleeve.
The questions were:
🇺🇸: "Why do you want to visit the US?"
🇻🇳: I had prepared for this question. I answered it confidently and clearly.
🇺🇸: "Do you have any relatives in the US?"
🇻🇳: "Sorry?"
🇺🇸: "Do you have any relatives in the US?"
🇻🇳: "No, I don't have any relatives in the US."
🇺🇸: "When did you start working for Paradox?"
🇻🇳: I gave him the date of my employment at Paradox.
🇺🇸: "What are you doing at Paradox?"
🇻🇳: I described my role and responsibilities as a software engineer at Paradox.
🇺🇸: "What did you do for FPT Software?"
🇻🇳: I told him about my previous job at FPT Software.
🇺🇸: "Have you ever traveled abroad?"
🇻🇳: "In 2018, Paradox organized a company trip to Jeju Island in Korea. So I've been there."
🇺🇸: "Oh, Jeju Island. I've been there too!"
🇻🇳: "Yeah, it's a great place! And in 2016, I went to Laos and Thailand as a traveler."
🇺🇸: "Okay, I approve your visa."
🇻🇳: "Thank you." I smiled and took nothing from him, leaving him my passport and walking out quickly.
The Rest
After the interview, I returned to the security checkpoint and handed them the pink card and the necklace with the tag. I got my ID card and smartphone back.
I left the building at 11:30 AM. I would love to celebrate with my loved ones right away. But no, no one was here. I hadn't even told my family that I was going to the US. Things could still go wrong. If I tell them now, they will brag to the whole neighborhood about their genius child 😎. And then, if the company changes the plan and I can't go, I'll look like a paranoid liar who made up a bullshit story. How embarrassing would that be? That's why I will surprise them and publish this blog only when I land in America. What a brilliant plan!
Feeling happy, I wanted to explore Hanoi a bit more, but the weather was too hot. It felt like being in a sauna with clothes on. So I decided to go back to the hotel, pick up my backpack, and head to the airport instead.
I had been unsure about the outcome of the interview, so I had planned to go home right after it. If I failed, I would rather cry at home than in a strange place. For this reason, I only stayed in Hanoi for less than 24 hours on this trip. Fortunately, I didn't have to shed any tears. 😅
After coming home, I still couldn't believe I had passed, so I searched for a way to verify my visa status and found it here